WELCOME to the POKERithm BETA!
Our concept welcomes all types of poker players. Crunched for time? No problem! Games take only around 10 minutes each. And if you want to grind, play as many games as you'd like! Newer players get to compete in a highly competitive environment to learn the game without losing their hard-earned money and the more experienced players can prove their poker prowess by moving up the leaderboards, and even win some prizes!
Sign up for your FREE account with an email address, and we'll keep you informed on all the details for our upcoming contests.
For every competition, all you have to do is play your best poker, one hand at a time, and our patented algorithm will take care of the rest to let you know how you did. We'll be offering prizes to the top finishers from every contest.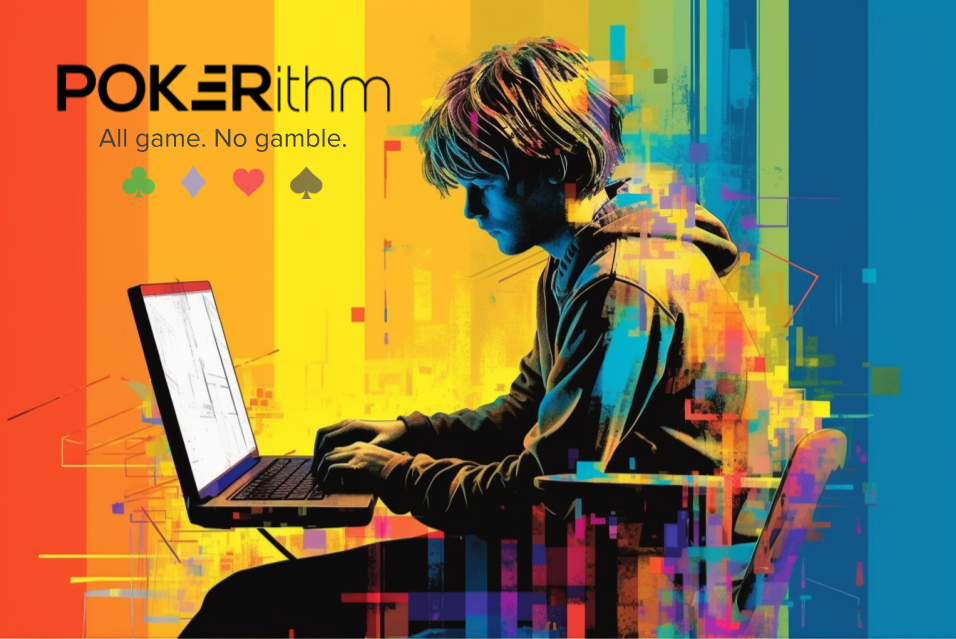 Watch. Play. POKERithm.
Poker
for the peeps

Now making